Sohu.com
Reported Students from Chongqing Humanities Science and Technology University(CQHST) won the Second Award in the National 5th Undergraduate Student Engineering Training Comprehensive Ability Contest
Original sources
On June 9-11, the National 5th Undergraduate Student Engineering Training Comprehensive Ability Contest held by the Ministry of Education (MOE) was held in the University of Aeronautics and Astronautics in Shenyang. Over 103 university student delegate teams from 79 universities including Beijing University of Aeronautics and Astronautics, Beijing Institute of Technology etc., and 10 international student teams from 18 different countries have participated in the contest. Lu Liang, He Yuhang, Yu Kuntao guided by Qiang Hua and Wu Shihui from Mechanical and Electrical College and Information Engineering College of Chongqing University of Humanities, Science and Technology, have won the second national award in the "8" -shaped carbon-free obstacle car race.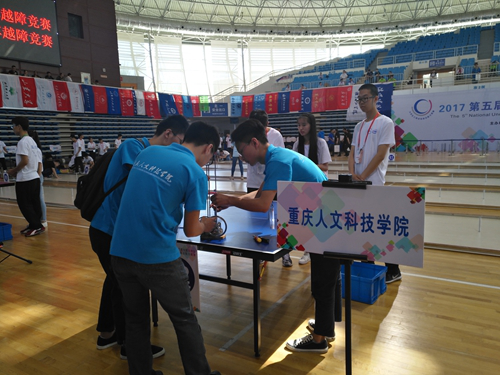 比赛现场
The contest is a national-level university student scientific and technological innovation competition program held by the Higher Education Department of MOE and is one of the most influential university student contests in the country. The content of the contest involves "three-dimensional design" "3D printing", "car disassembly", "car debugging" "business plan" etc. Participants conduct the car design, processing, assembly, debugging and 3D printing programming procedures. It is aimed to improve the practical ability of university students in engineering, innovative capability and teamwork spirits for the constant improvement in the quality of talent training.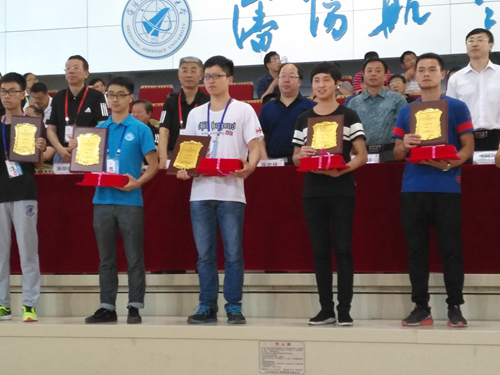 At the Award Ceremony (the right second is He Yuhang, student from CQHST)
Two major projects are the "S" and "8" shaped carbon-free obstacle car race. For the first time the contest adopted random pile-distance rules, which specified pile distance be randomly selected before the contest. Such rule increases the challenge of the competition.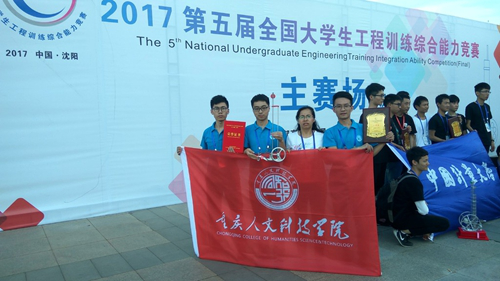 Photo after the contest
Original Link: http://www.sohu.com/a/150973731_135529?qq-pf-to=pcqq.c2c