Sohu.com
Reported Chongqing Humanities Science and Technology University(CQHST) Teacher Won the First Prize in the Reprising Contest of the 23rd World Accordion Championships
Original sources:
The 23rd World Accordion Championships held by Australia Accordion Teachers Association and International Accordion Union was successfully completed on June 10-12 in Sydney, Australia. Chongqing Humanities Science and Technology University(CQHST) young backbone teacher Zheng Lei won the first prize in Ensemble Music of the competition.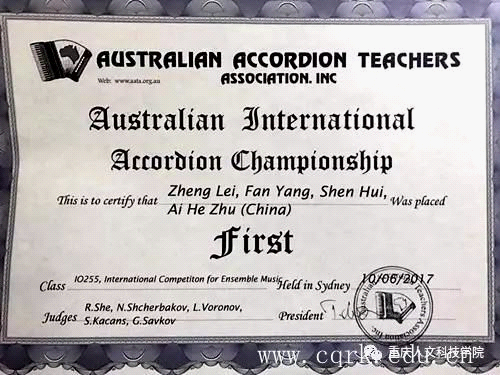 Certificate of Awards
The International Accordion Championship Festival gathered many outstanding players around the world, with judges being famous experts and performers worldwide. Our young backbone teacher Zheng Lei, once participated in the 64th World Cup International Accordion Finals Chamber Music Group Competition on behalf of CQHST, leveraging by years of accumulated experiences and expertise expansion, led the team win the first prize in the Ensemble Music and received high recognition from judges. His adapted accordion quartet "Huang Yang Bian Dan" were highly recognized and appraised by the judges as well as other participants in the competition.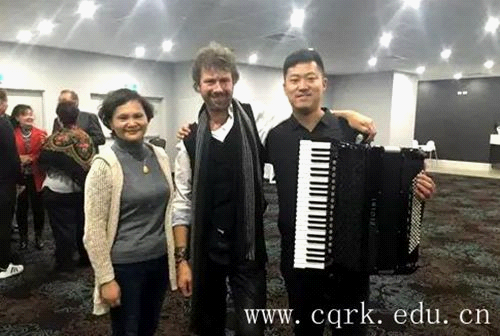 Zheng Lei with Foreign Friends
At the closing ceremony, Zheng Lei, on behalf of the Chinese players and CQHST, improvised the traditional Chinese folk songs and Australian folk songs. His performance and exponent musical talents brought both audience and judges virtual and auditory enjoyment and received their long-lasting applauses and cheers.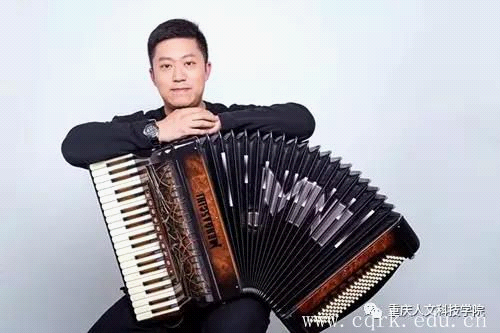 郑磊老师生活照
Zheng Lei said after the contest that to participate in this tournament he had received great support from the school management whenever in the preliminary stage of video review, or during the late stage of rehearsal. The award will be a good start for me to better serve the school and bring better results and more returns to the school and to the society in the future.
Original Link:http://www.sohu.com/a/150973426_135529?qq-pf-to=pcqq.c2c